Description (Not for sale)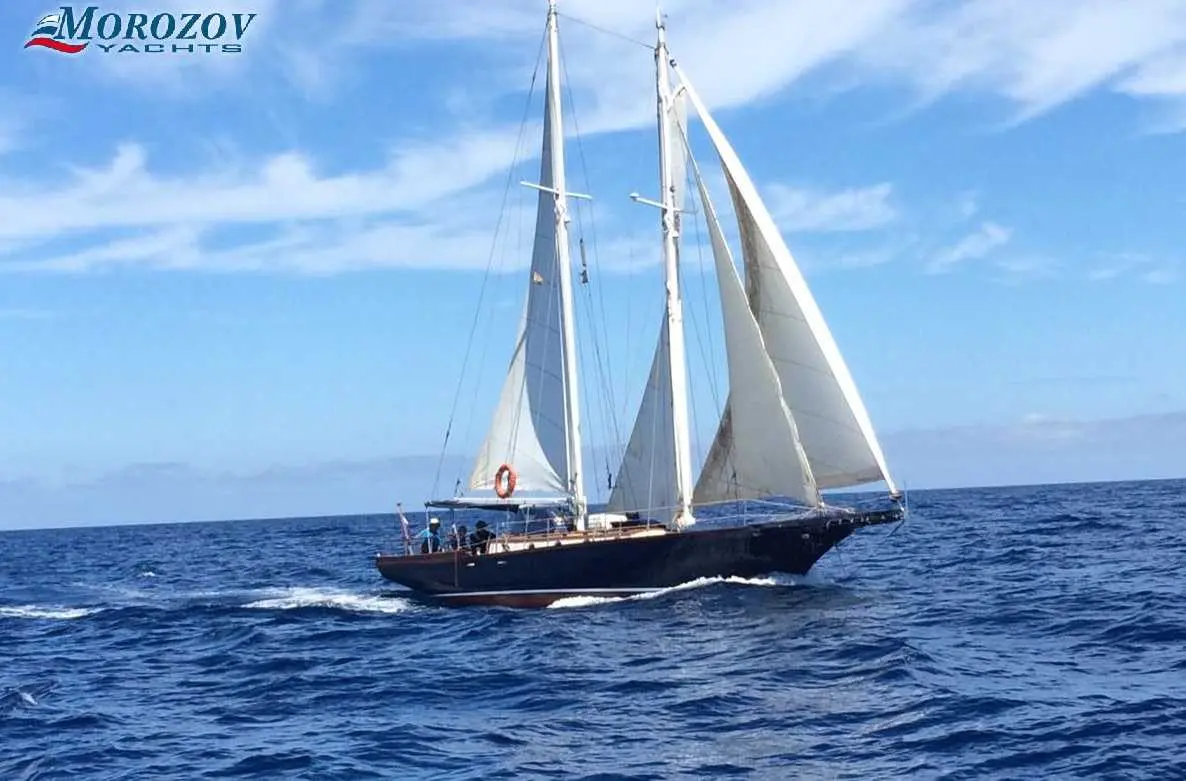 12.38 m
4.00 m
1.50 m
10000 kg
106 m2
450 l
560 l
60 l
Perkins 4-236 80 hp (1988, 900 h)
4+2
1
Daniel Bombigher
La Rochelle (1970)
Poland
Canaries
Classic schooner "Shpountz"
Length
Beam
Draft
Displacement
Sails
Fuel
Water
Black tank
Engine
Berth
Toiler/shower
Design
Built
Flag
Location


The classic schooner "Shpountz" of the famous French designer and builder Daniel Bombigher, this name has become a brand name for all subsequent projects. This is the first schooner in the series, built in France in 1970 for the designer and his family. In total, about 300 schooners of various sizes were built in the world. Daniel Bombrigher was also known as a marine painter and his designs and technical documentation are highly detailed and artistic. The interior and layout are classic for this type of vessel. The engine is low revolution solid Perkins, overhauled in the USA in 1988, now only 900 hours. Full set of sails in good condition, rigging partially updated, masts freshly painted, antifouling 2022. Part of the electronics needs to be replaced with new models, the technical systems of the yacht are in working condition.
This is a unique small classic schooner with a lot of history and in excellent condition. Such a yacht always attracts attention and has repeatedly crossed the ocean. A yacht for lovers of real classics and understanding people. Not for sale.